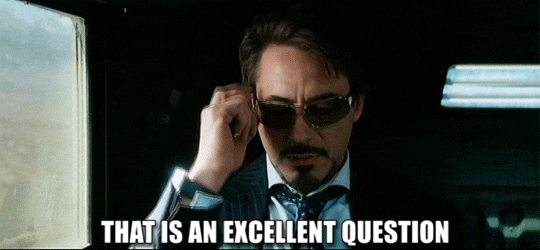 Are you friends with any escorts?
Yes. My best friend is an escort and I treat her like a sister.
Are you friends with any of the other brothels or escort agencies?
No… Next.
I've come back to edit this…. For those who don't know Samantha X of Sydney, I suggest you follow her on Instagram. She is BY FAR the most amazing woman in our industry (I'm a close second… lol #Modesty) but, truly, I idolise this woman especially when it comes to business. If my agency is ever as good as hers, I'll know I've done Melbourne proud.
Are you a mean boss?
Ha ha! Possibly! I don't know. I don't think so but you'll have to ask the girls from work. I have been known to be a bit mean on the odd occasion but I wouldn't say I'll be staring in horrible bosses anytime soon.
Did you ever consider working as an escort?
Glorious question. You'll find the answer to this in my first blog. Well, I touch on the subject. In short, yes I definitely did. It is quite an appealing industry when you see what kind of money the girls are taking home compared to your lousy hourly rate.
How did you tell your husband what you did for work when you met him?
I literally just spat it out! "I run a brothel…" There was a slight pause, he swallowed his food and said, "Excuse me?" That was literally exactly how it went down. I was actually pretty shy about it.
What advice would you give someone considering getting into this world?
I would advise that person to do extensive research. This isn't a world where you can just dive in and not think about the possible consequences. I mean, it is… but personally, I would want to be fully informed and I suggest to anyone who thinks about working for me to go off and do his or her research. Learn about the different types of work. Do you want to work in a brothel? Do you want to escort and take yourself to bookings? Do you want to work independently and do all your own advertising?
There are pro's and con's to all of them.
For those who are considering it, feel free to contact me. You are in no way obligated to work for me either, ha ha!
Does working in this world make you hate men?
You know, quite the opposite. It makes me a bit untrustworthy towards people, not just men. Other than that, no I am not a man-hating feminist.
Am I too fat to work as an escort?
Definitely not. I cannot even see your body nor have you told me what size you are and I can still confidently say "definitely not". This world is full of women of all shapes and sizes and all get work in some capacity. Your confidence will radiate. If you're a size 26 but can rock a sexy lingerie get-up, I am certain there are lots of men out there who will think you are gods gift. Just the same if you are a size 6. There is a spot in this world for everyone.
Is it hard being a full time mum and running a business?
*Two Businesses
Sorry, I just had to correct you because I've totally earnt that.
Yes. It is genuinely the hardest thing I've ever committed to in my lifetime. I have had nights where I have sobbed my little heart out from sheer guilt of not being there to put the kids to bed but then I've had the pleasure of being able to provide a comfortable life for my kids. It's such a balance and it is really difficult. Though, I wouldn't change it. I get to be at home whenever I need to be now and I don't miss important events (like my daughters first day of Kinder) so I am happy with that.
What do you think of Fifty Shades of Grey?
Ha ha! My girls would make Fifty Shades look like Playschool. I understand the concept and it's a soft way to let the world see into ours. I thought the male actor was bangin' hot, but I wasn't that into the movie. Until you've see a grown man being walked around on a lead and made to lick toilet bowls clean, ya'll don't know fetish like we do.